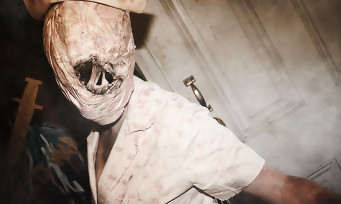 While it was thought that Bloober Team would take the time to breathe a bit after the release of The Medium, it seems that the Polish studio already has another project on the go. This is indeed what Piotr Babieno confirmed in an interview with
GamesIndustry.biz
, where he is careful not to say too much on the subject. "
In fact, it's been over a year since we worked on another horror game, a license held by a famous publisher.
, said the boss of Bloober Team.
I can't tell you who it is, I can't tell you what project it is, but I'm sure people will be very excited when they find out what's going on.
"
According to the latest rumors, Konami is actively preparing the big comeback of Silent Hill with not one, but two titles. Indeed, our colleagues from Video Games Chronicles believe they know that the publisher has entrusted the development of the first title (which will be revealed next summer) to a Japanese studio whose identity has not been filtered, while Bloober Team could therefore be the studio in charge of the second game Moreover, still as part of a reboot of Silent Hill, Video Games Chronicles ensures that Konami has approached Supermassive Games (The Dark Pictures Anthology, Until Dawn), but the presented project would not have seduced the Japanese leaders.
Finally, for those who might be wondering: no, Bloober Team is not obsessed with horror games, aware that this is a genre with limited scope. "It is a niche market that we would like to expand, explained Piotr Babieno. Our future projects will not necessarily be horror games, but rather thrillers. With The Medium, we are able to reach more players. […] When you watch Resident Evil 8, Hellblade 2, even The Last of Us, it is precisely in this segment that we want to be, while maintaining our DNA which consists in arousing fears and emotions that we cannot no see. […] We want to deliver a real story with characters, action, etc."
As a reminder, The Medium has been available since January 28 on Xbox Series X, Xbox Series S and PC.