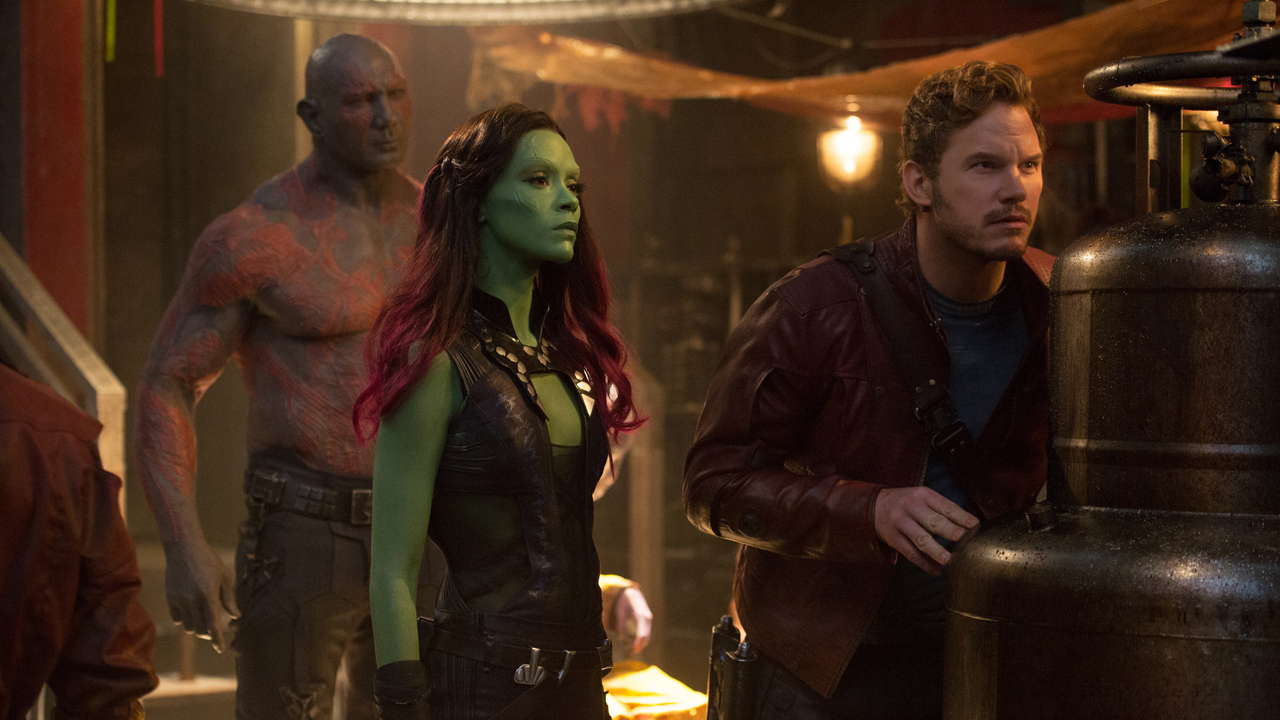 (Image credit: Marvel Studios)
A new member of the Guardians of the Galaxy Vol. 3 cast has been revealed. Earlier today, it was reported that Superstore and Crazy Rich Asians star Nico Santos will be taking part in the Guardians' trilogy-capper. But Vol. 3 wasn't just another professional gig for Santos. James Gunn also shared that the actor got engaged while working on the upcoming Marvel movie.
James Gunn confirmed Nico Santos' involvement in Guardians of the Galaxy Vol. 3 on Twitter, and like the actor, the filmmaker also got engaged during the threequel's principal photography. You can see the celebration photos shot during their time together below.
Cigars, fine alcohol and nice company are solid ways to celebrate a happy occasion, and James Gunn and Nicos Santos had all three of those covered, with some of the people in the right photo including Chris Pratt, Karen Gillan and Pom Klementieff. While Santos announced a few months back that he was engaged to Zeke Smith (who participated in two seasons of the CBS reality game show Survivor), now we know that the happy occasion happened during Santos' time on Guardians of the Galaxy Vol. 3. As for James Gunn, he's engaged to actress Jennifer Holland, who plays Emilia Harcourt in The Suicide Squad and the spinoff series Peacemaker.
As also seen in James Gunn's tweet, he had nothing but kind words for Nico Santos, and the actor also showered the writer/director with praise too, saying on Instagram: