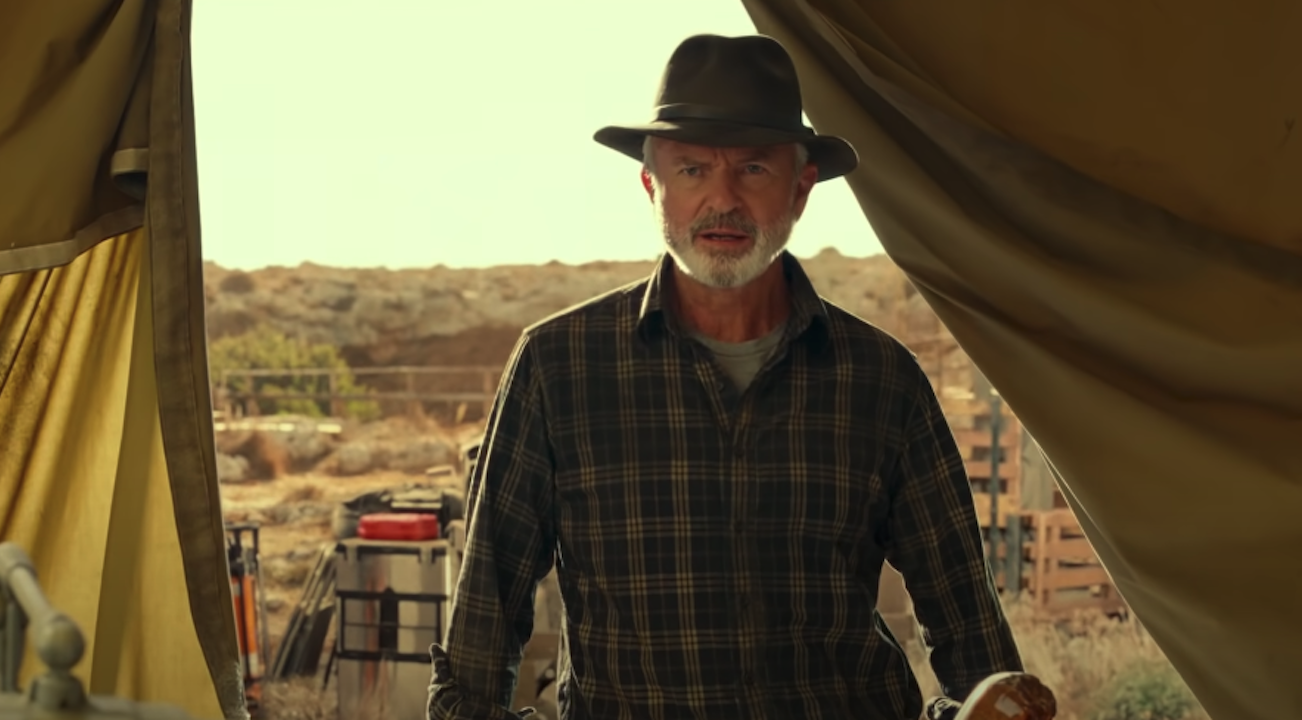 (Image credit: Universal Pictures)
While there are plenty of films to get excited about this year, and certainly more than one major throwback film, Jurassic World Dominion is definitely one of the 2022 film releases that is getting people of all ages pumped for the summer. With all three OG Jurassic Park stars returning for the possible franchise finale, the anticipation for the film is at an all-time high. Sam Neill has opened up about filming the upcoming movie and the funny realization he had in setting up for one particular action-packed scene with Jurassic World star Chris Pratt. 
Things are going down in Jurassic World Dominion, and with dinosaurs running completely free in the world unlike any of the previous Jurassic films, action is probably at an all-time high in this next entry. It's been a while since Sam Neill and the other OG cast members have needed to full-out run from dinosaurs, and it's pretty obvious that the slowest out of the bunch is closest to becoming fresh food in this particular franchise. Let's be honest, we know it's not going to be Chris Pratt last in line.
Apparently Sam Neill was a little worried it was going to be him, so much so that he was worried the animatronic dinosaurs were going to get him. In an interview with Fandango All Access, Neill, while reunited with Laura Dern and Jeff Goldblum, explained the "dark moment" he had when looking at his co-stars getting ready for a heavy action scene where he considered he wouldn't be fast enough to survive the shoot. Here's how he told it: