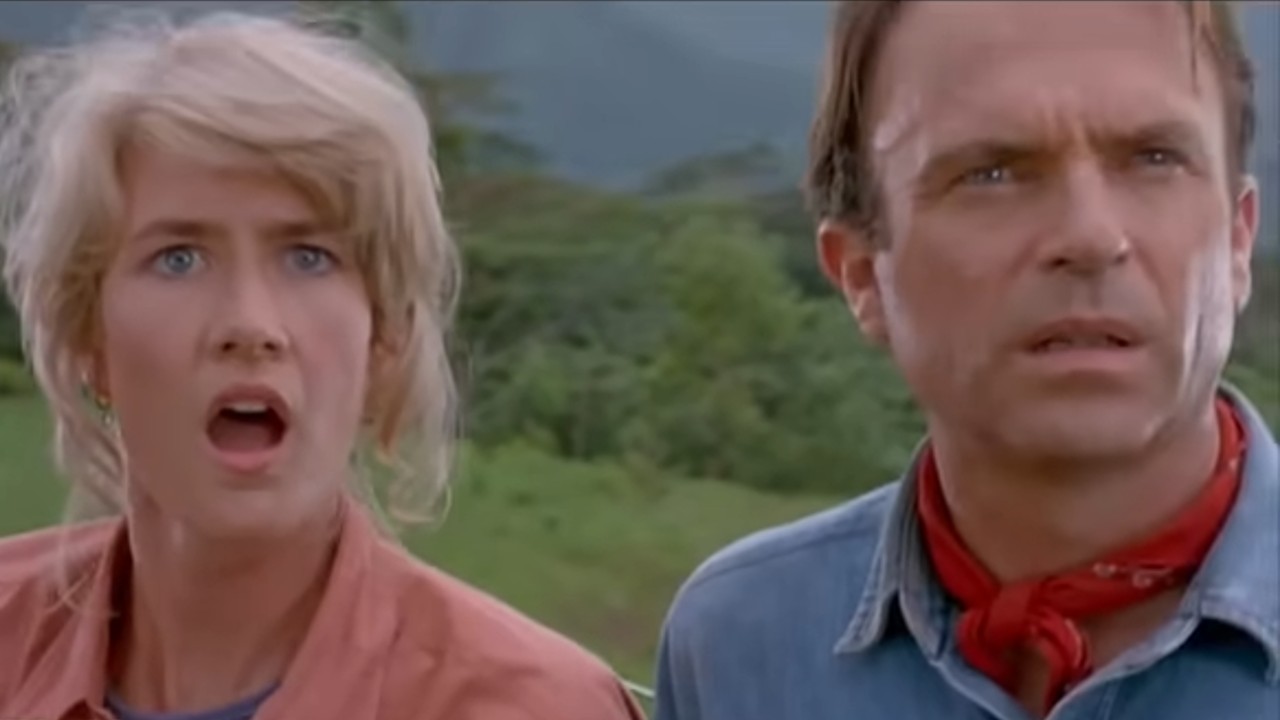 (Image credit: Universal)
The return of Sam Neill to the Jurassic franchise was a nice nostalgia trip for OG Jurassic Park fans. He had just as much fun teasing his return in Jurassic World: Dominion. His return to the dino-centric film series came more than three decades after the first Jurassic Park film premiered in 1993. Being in the blockbuster gained the acting veteran international recognition and put him in rooms with high-profile figures like the late Princess Diana. But being around British royalty didn't shield Neill from an embarrassing moment. He revealed a time when his son farted while sitting next to the princess at the big-budget film's premiere.
The OG Jurassic Park star revealed he hadn't seen the first film since its London premiere in 1993. The real standout moment for Neill was sitting near Princess Di during the premiere. Of course, sitting near a British monarch was already a high-pressure situation, but that was compounded by some unexpected bodily functions courtesy of his son. The Jurassic World: Dominion actor opened up about the embarrassing incident to The New York Times.