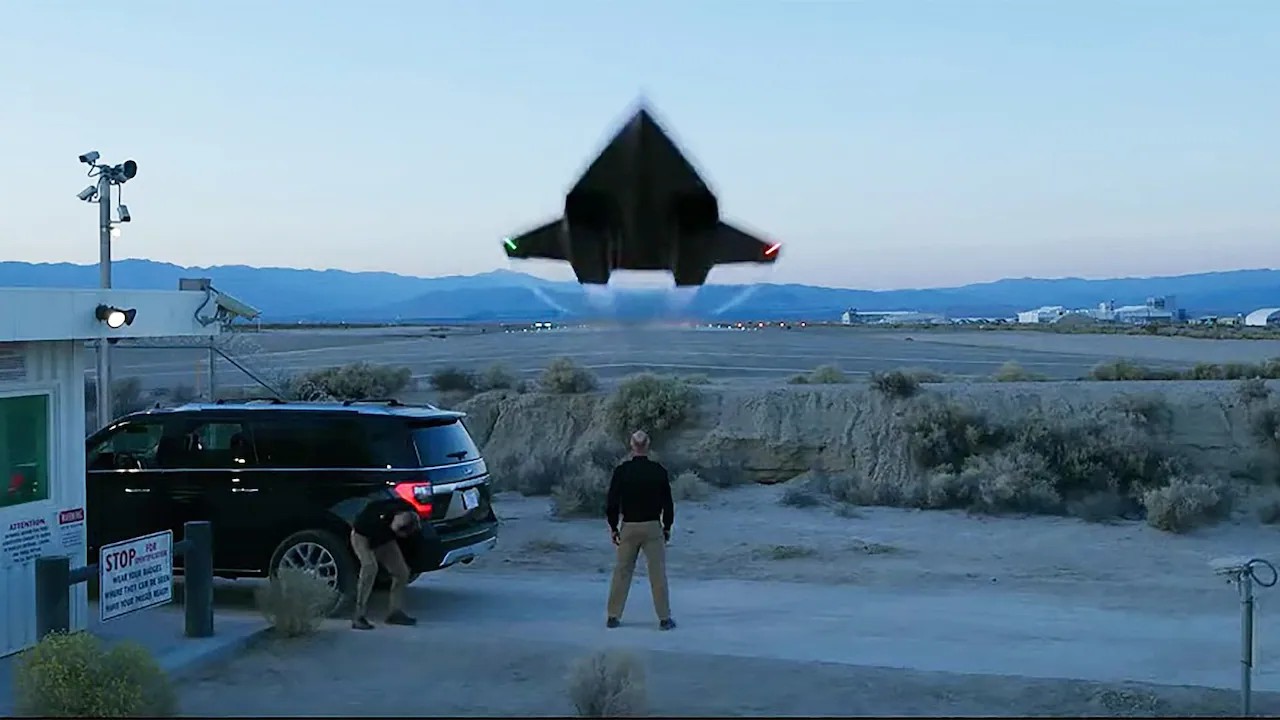 (Image credit: Paramount Pictures)
Major spoilers for Top Gun: Maverick lie ahead, so read at your own risk. 
To put it simply, Top Gun: Maverick is a cinematic feat, one that includes impressive aerial sequences and genuine emotional stakes. One of the most dazzling feats happens at the beginning of the movie and sees Tom Cruise's Maverick and co. testing an experimental (and fictional) aircraft called the Darkstar in order to save their program. As it so happens, it took some doing to get those hangar scenes filmed, according to director Joseph Kosinski and producer Jerry Bruckheiemer. The pair also revealed that the moment had an impact on real-life espionage. 
Material involving the powerful Darkstar (which was designed with help from Lockheed Martin) was filmed in and around a hangar located in China Lake, California. Joseph Kosinski and co. collaborated with the Navy to pull things off, a working experience that he calls "amazing." When he appeared at CinemaCon to screen and discuss the movie though, he revealed that the crew was prohibited from shooting footage at one specific location. And as Kosinski would explain, that restricted area would turn out to be the perfect place for the scene: