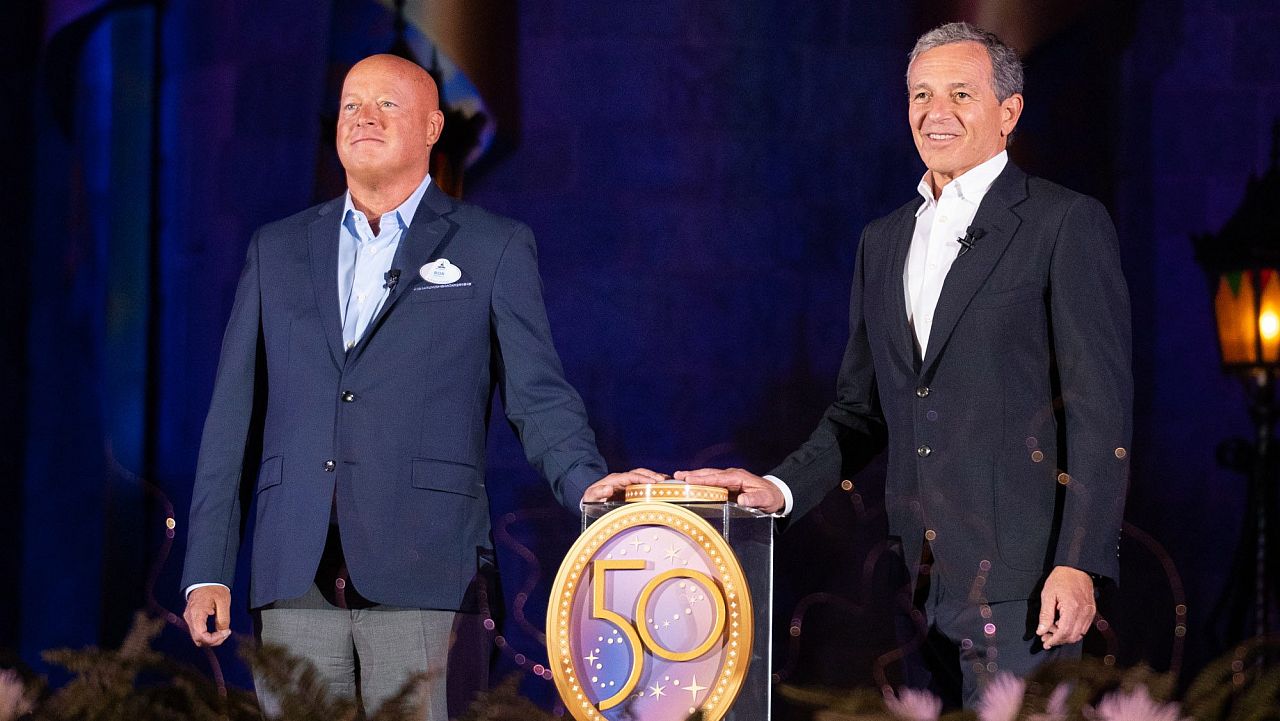 (Image credit: Walt Disney World)
When Bob Iger stepped down and Bob Chapek took his place as the CEO of The Walt Disney Company, it was early 2020, just a few weeks before the COVID-19 pandemic shut down the Disney theme parks and movie theaters, among other major elements that makes the Mouse House go round. After over two years leading Disney, the board of the company has voted to extend Chapek's contract for another three years. Yeah, he's not going anywhere anytime soon. 
During a Disney board meeting on Tuesday, its members voted unanimously to keep Bob Chapek in the Disney CEO seat until July 2025, per CNBC. His contract was initially up for expiration for February 2023 ahead of the decision being made. 
At 63 years old, Bob Chapek remains as the seventh CEO for the House of Mouse after working for the company for nearly 30 years, previously as the chairman of Disney Parks, in the experiences and products division. Disney's chairman of the board, Susan Arnold, who was appointed in late 2021, said this of the decision: