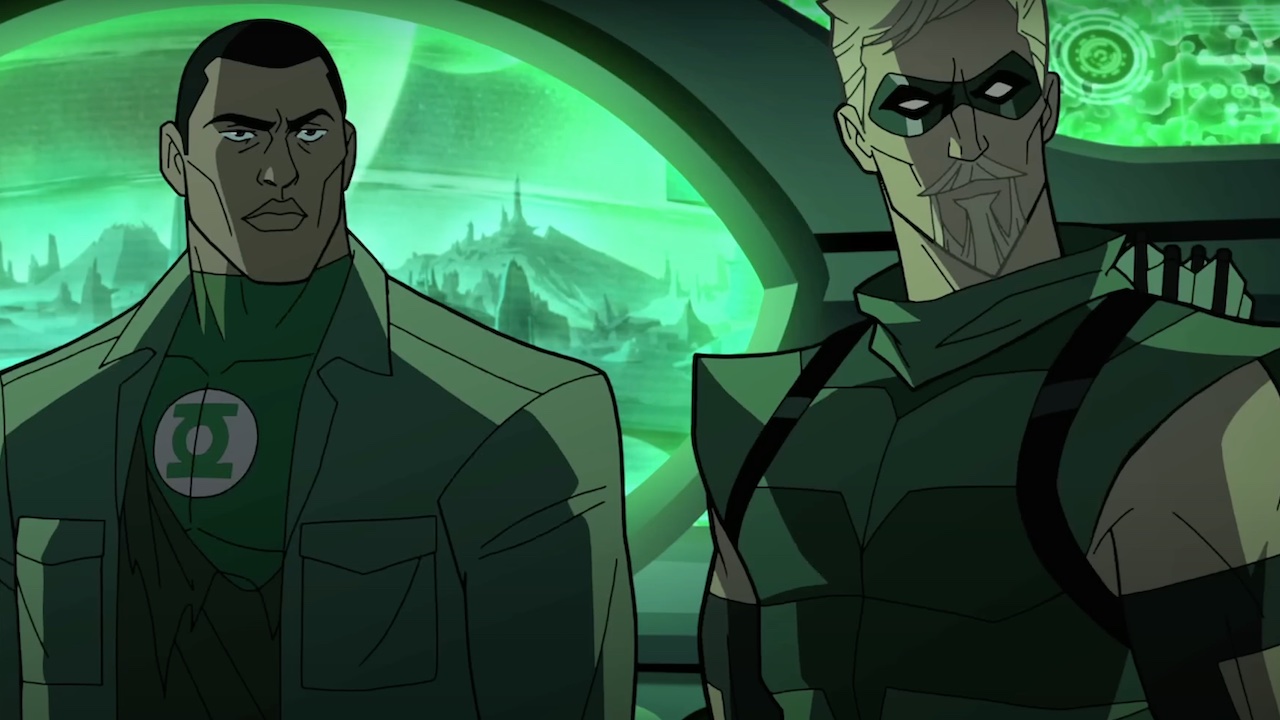 (Image credit: Warner Bros. Animation)
Warning: MINOR SPOILERS for Green Lantern: Beware My Power ahead!
It's been a while since the Green Lantern corner of the DC Universe has been able to take center stage outside of the comics. Sure, various versions of the Emerald Knight have popped up here and there in supporting roles, but it's been a far cry from 2011, which brought both the Ryan Reynolds-led live-action Green Lantern movie and the animated movie Green Lantern: Emerald Knights. Well, this dry spell is finally coming to an end, as Green Lantern: Beware My Power is finally here to spotlight John Stewart, and writers Ernie Altbacker and John Semper shared with CinemaBlend some of the moments their most proud of in the new DC movie.
Set in the same continuity as Superman: Man of Tomorrow, Justice Society: World War II and Batman: The Long Halloween, Green Lantern: Beware My Power stars Black Adam's Aldis Hodge as John Stewart, a recently discharged Marine sniper who inherits a green power ring capable of letting him fly, channeling his willpower into physical constructs and more. Ernie Altbacker and John Semper wrote the movie together years back, and I was curious if there were any moments, performances or overall elements they were particularly proud of after seeing the completed product. Starting off, Altbacker, who has prior experience with this DC lore from Green Lantern: The Animated Series, had this to say about Beware My Power: