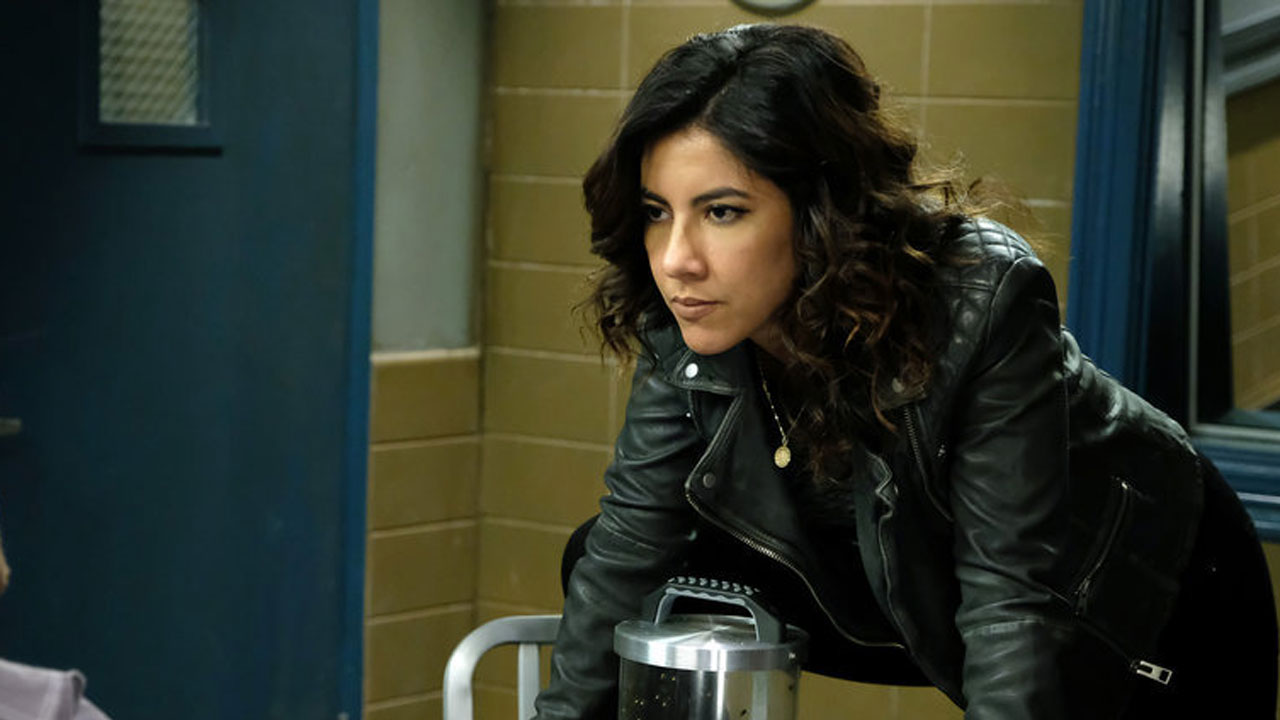 (Image credit: Fox/NBC)

Following her lead voice role in Disney's Encanto and supporting vocal roles in a slew of awesome series — Central Park and Bob's Burgers forever — Brooklyn Nine-Nine vet Stephanie Beatriz is set to return to the small screen for more live-action fun. The actress is set to star in the new Peacock series Twisted Metal alongside The Falcon and the Winter Soldier star Anthony Mackie.
Twisted Metal will be a live-action adaptation of the classic PlayStation game series. The half-hour high-octane action-comedy (all these hyphens) follows a "motor-mouthed outsider" who is offered a better life on the condition that he successfully delivers a mysterious package, which definitely isn't as easy-peasy as it sounds. Getting help from a trigger-happy car thief, Anthony Mackie's character has to face obstacles, like a deranged clown driving an ice cream truck, in order to cross the post-apocalyptic wasteland. 
Within this vehicularly focused storyline, Stephanie Beatriz will play the character, "Quiet," and based on the character description, it sounds like the perfect part for her, or at least the perfect part for her B99 character Rosa Diaz. According to the snyopsis: