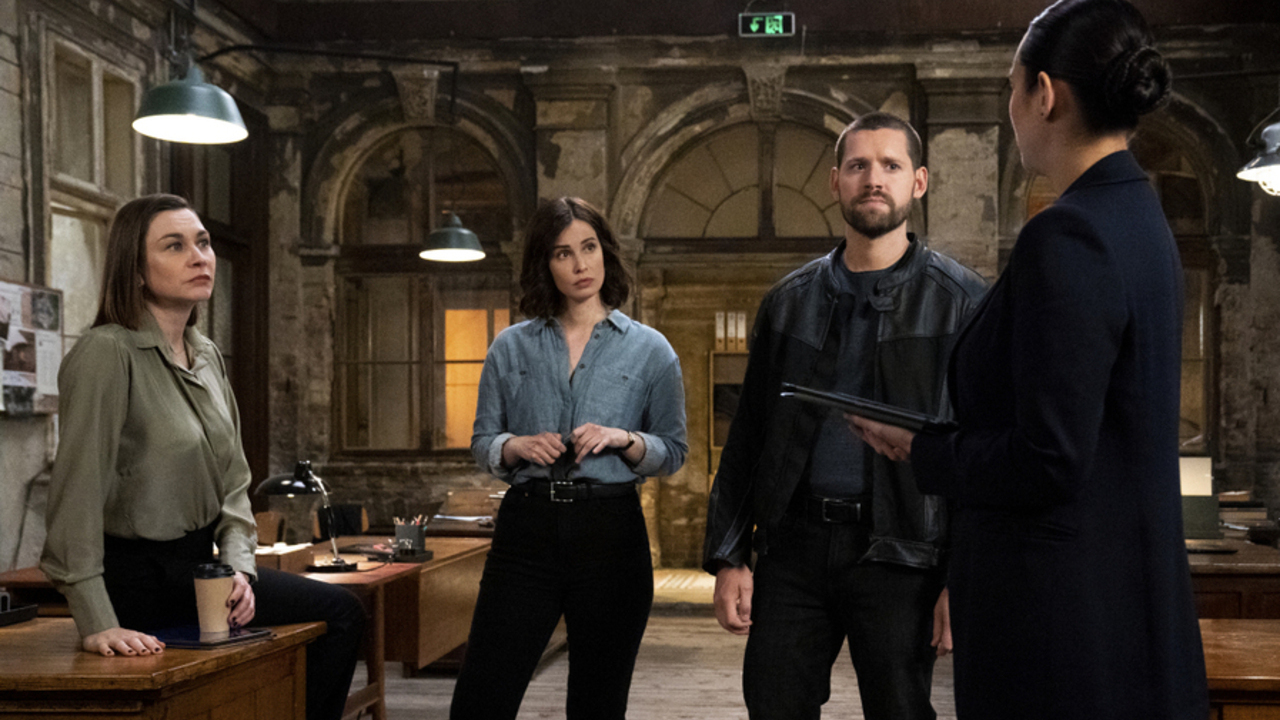 (Image credit: CBS)
Spoilers ahead for the Season 1 finale of FBI: International, called "Crestfallen."
The first season of FBI: International came to an end with an episode that brought back Elizabeth Mitchell as Angela Cassidy, but Forrester never reunited with his mom in the flesh and had to act on information he received during brief video calls with her. He went rogue to risk everything, which paid off when he (mostly) closed the case, but he was in a rough emotional place. Star Luke Kleintank spoke with CinemaBlend about Forrester's "ride or die" partnership within the Fly Team, but is the Fly Team about to lose a member? 
Why Forrester Has A "Ride Or Die" Partner
The case of the finale was also set to be Jaeger's last one with the team, as she was promoted as part of Forrester and Co. saving her job earlier in the season. The episode ended with the team out for drinks to celebrate their coworker, and Forrester seemed to be slowly but surely perking up after his ordeal in Croatia. Kellett was there with a reassuring hand that seemed to help anchor him to the moment, and it was a lovely way to end the first season… if not for the killer with a grudge to hold against Forrester, but that's a potential mess for Season 2 to clean up!
The dynamic between Forrester and Kellett has been more or less at the core of the team from the very beginning, and the end of their romance wasn't the end of the show exploring and taking advantage of their bond. When we spoke ahead of the finale, Luke Kleintank shared his thoughts on the importance of Forrester and Kellett's relationship by the end of the first season: