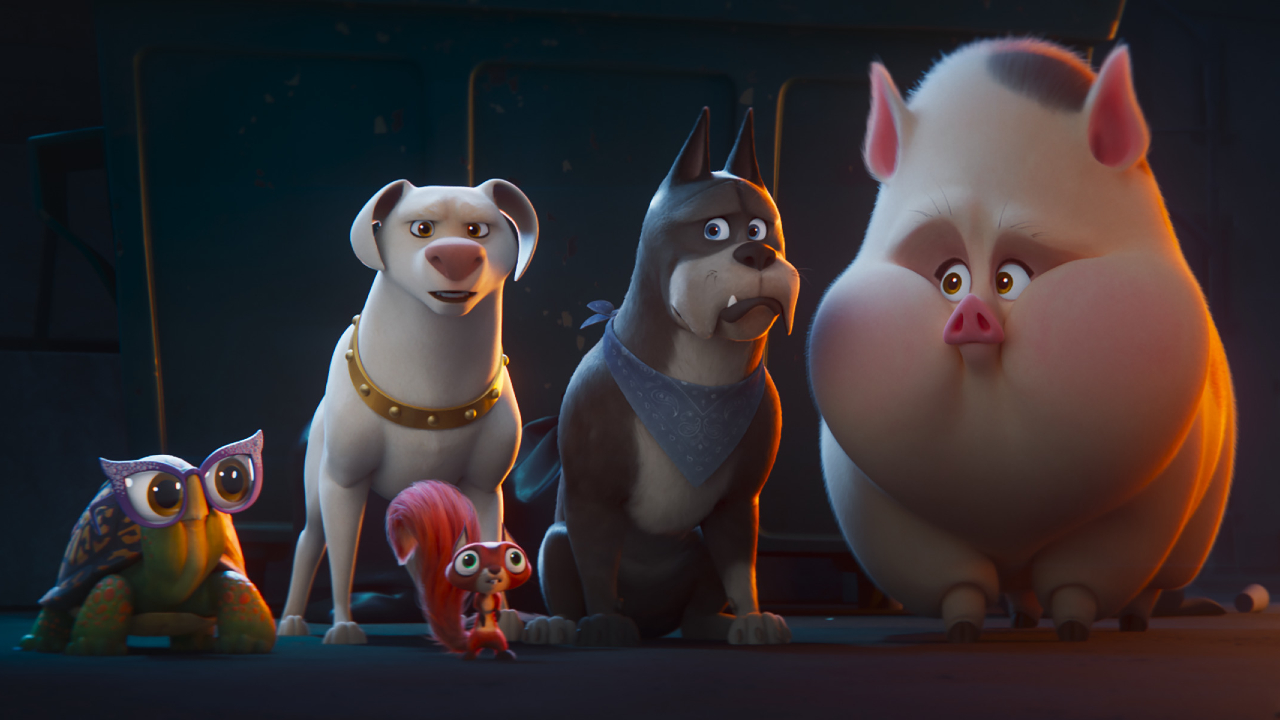 (Image credit: Warner Bros. Pictures)
Warning: SPOILERS for DC League of Super-Pets are in play. If you haven't caught the movie yet, consider this a Kryptonite-level warning. 
Showcasing a variety of animals in its lineup, DC League of Super-Pets somewhat has it out for one particular species in the animated adventure. Though Kevin Hart and Dwayne Johnson's canine leads are accompanied by other creatures great and small, it appears that cats are truly villainous in this DC movie incarnation of Metropolis. With all due respect to feline friends, co-writer/director Jared Stern has actually reinforced his love of cats, and has some plans for a new character of that breed in the potential sequel. 
While it's all in good fun, the movie still falls back on the stereotype that cats are evil. Just to set the record straight, I asked Jared Stern during out interview for DC League of Super-Pets if there was something that cats had ever done to him to cause this twist. Clearing up his feelings about one of the many fuzzy species the internet has become obsessed with, Stern told CinemaBlend about his potential plan for DC League of Super-Pets 2: