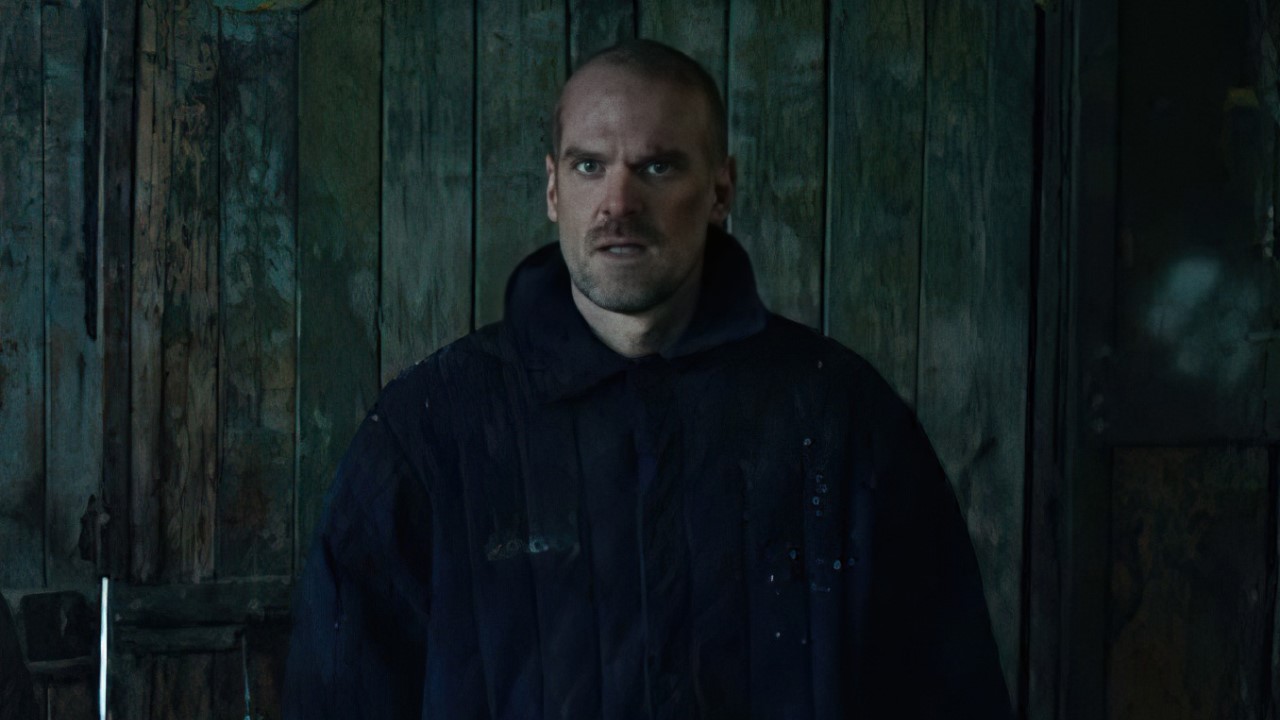 (Image credit: Netflix)
Spoilers below for anyone who hasn't yet watched Stranger Things' Season 4 finale, so tread lightly through the Upside-Down.
After being put through the wringer both physically and mentally throughout the entirety of Stranger Things' fourth season, David Harbour's Jim Hopper finally achieved a renewed taste of freedom in the 142-minute finale, which allowed him a tearful reunion with Millie Bobby Brown's not-quite-as-battleworn Eleven. Considering the abject hell he went through before that, though, it's understandable that show creators Matt and Ross Duffer would want to give the character a big victory moment to release his built-up aggression. But I'm not sure anyone would have predicted it would involve a prop-based callback to one of Arnold Schwarzenegger's most classic films.
As fans no doubt remember, Stranger Things' fourth-season capper, "The Piggyback," featured Hopper and Joyce's prison-breaking crew taking on the monstrous task of hunting down the Demogorgons within the Russian facility. It was admittedly easy-peasy when Murray's flamethrower was running smoothly, but once that fizzled out, Hopper had one last one-on-one with one of the Upside-Down beasts, lopping its gross-ass head off using one of the swords that was previously dropped in the pit. And therein lies the Arnold Schwarzenegger-ness of it all. 
David Harbour excitedly explained to the British GQ that the sword Hopper used to take down that Demogorgon is quite the Hollywood relic. In his words: