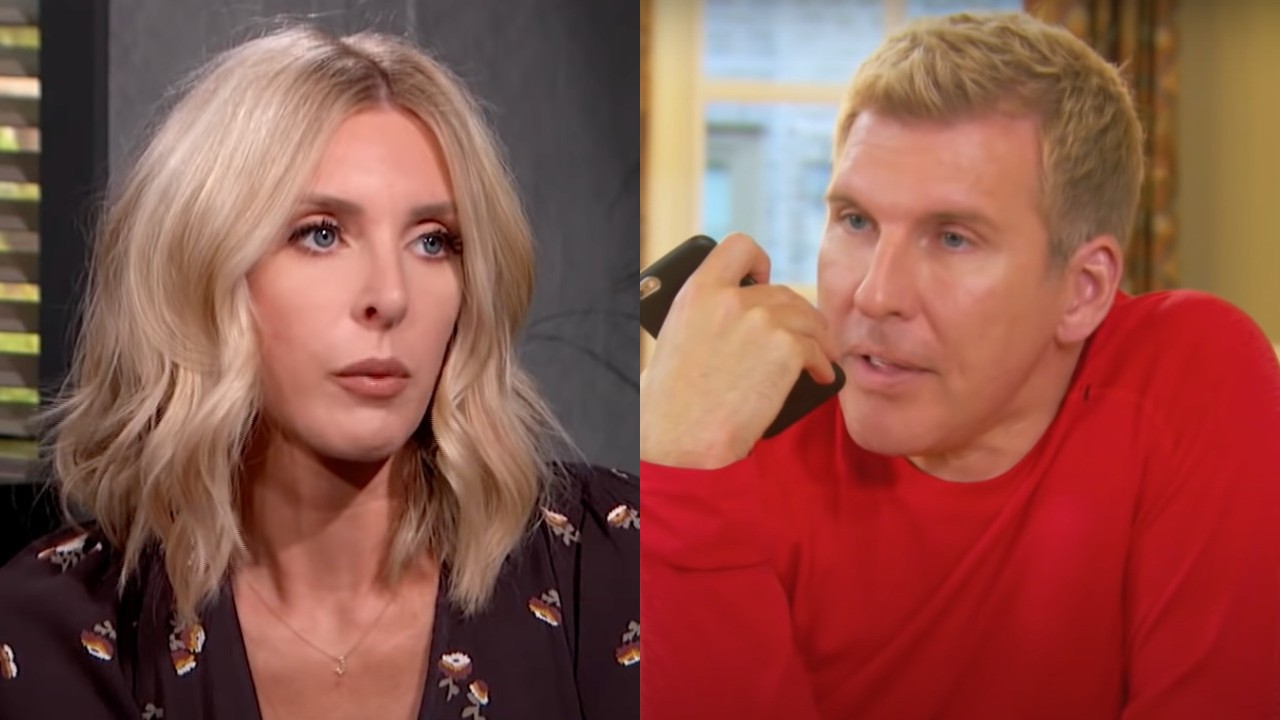 (Image credit: Dr. Phil/USA Network)
Todd Chrisely and his family are currently navigating a new reality in the aftermath of his fraud trial. Last month, the Chrisley patriarch and wife Julie were found guilty of bank fraud, tax evasion and more related crimes. Since then, the two have been candid about their situation and how they're handling it in the lead-up to their sentencing this fall. All the while, some of the older Chrisley children, like Savannah, have spoken out on the guilty verdict. Once estranged from her family, Lindsie Chrisley has since spoken out and is opening up about the true reason she and her dad ultimately reconciled. 
Lindsie Chrisley – the eldest daughter of Todd and his ex-wife Teresa Terry – left the family's flagship reality show, Chrisley Knows Best, after five seasons in 2017. From there, she sought to distance herself from her large brood and focus on her own family, though she and husband Will Campbell split in July 2021. Even amid her personal struggles, Lindsie had been adamant about not wanting to reach out to her relatives. The 31-year-old told ET last September that there "will never be a reconciliation" and that she would only respond to the family whenever they made a public statement. 
It would seem that she and her brood are on good terms these days, though. With everything that's been going on, one would think that her dad and stepmother's legal troubles would've been the catalyst for the reunion. But as the USA Network alum explained, it was a different situation that brought them back together: