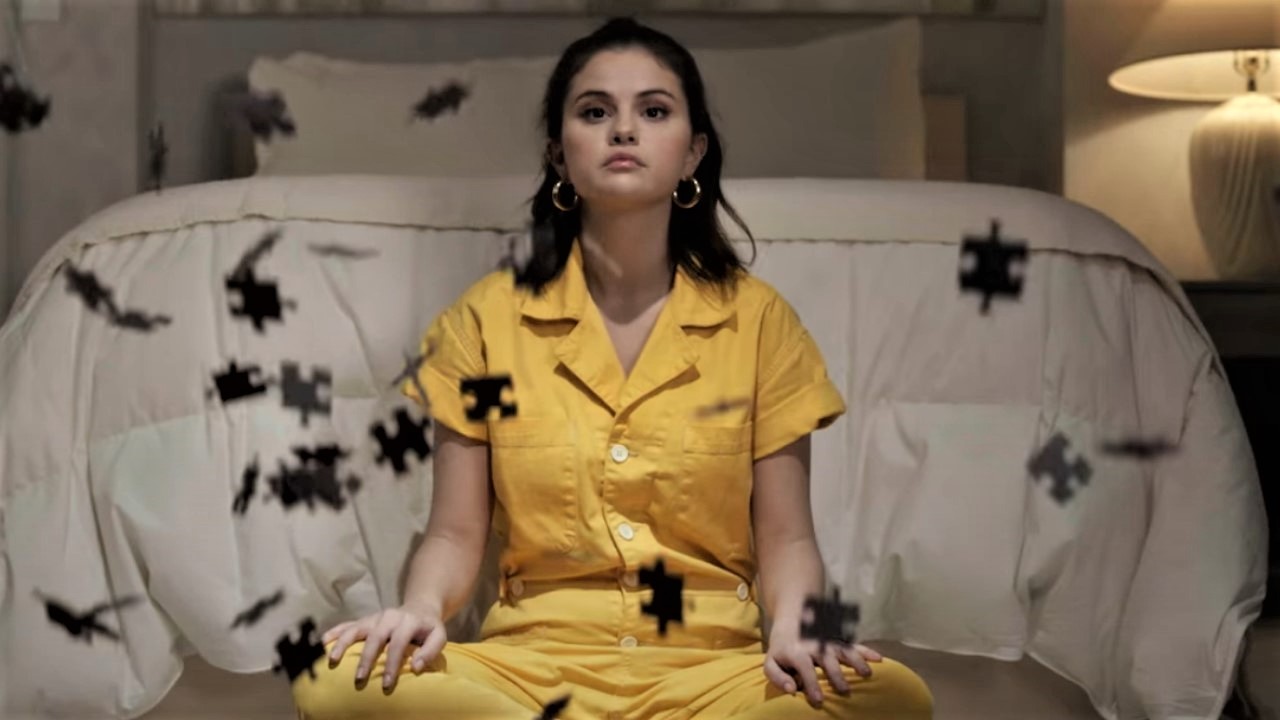 (Image credit: Hulu)
This story is free of spoilers, so no worries if you're not caught up on Season 2 yet!
Our favorite podcasting trio is back, solving a new mystery within the walls of the luxurious Arconia building. Only Murders in the Building Season 1 left fans (and faux true crime enthusiasts everywhere) in the lurch with a big cliffhanger that signaled a lot more trouble for Mabel, Charles, and Oliver. Many Hulu subscribers took to social media to celebrate the return of the murder mystery and Selena Gomez, who made a particular splash in the first two episodes was Miss Mabel Mora.
The former Disney star seemed like a possible mismatch when paired up with the legendary comedic duo of Steve Martin and Martin Short, who have been working together since before Selena Gomez was born. But Gomez complemented the pair, and held her own, acting-wise. When the first two episodes of Only Murders in the Building Season 2 hit Hulu, fans were quick to praise the actress. In fact, less than 24 hours later, some fans were already trying to generate early Emmy buzz:
Mabel's past factored heavily into the plot of Season 1, as the murder victim Tim Kono was a member of her old friend group. The way Selena Gomez played a younger version of her character impressed viewers, and she continued to draw praise from her fans after the Season 2 premiere:
Even the critics noticed Selena Gomez's strength as she returned to the character. Variety's Daniel D'Addario says Season 2's structure particularly suits the "Lose You to Love Me" singer. D'Addario says that of the three lead actors, Gomez gives the most dramatic performance, which isn't altogether surprising, considering her co-stars. The review says: