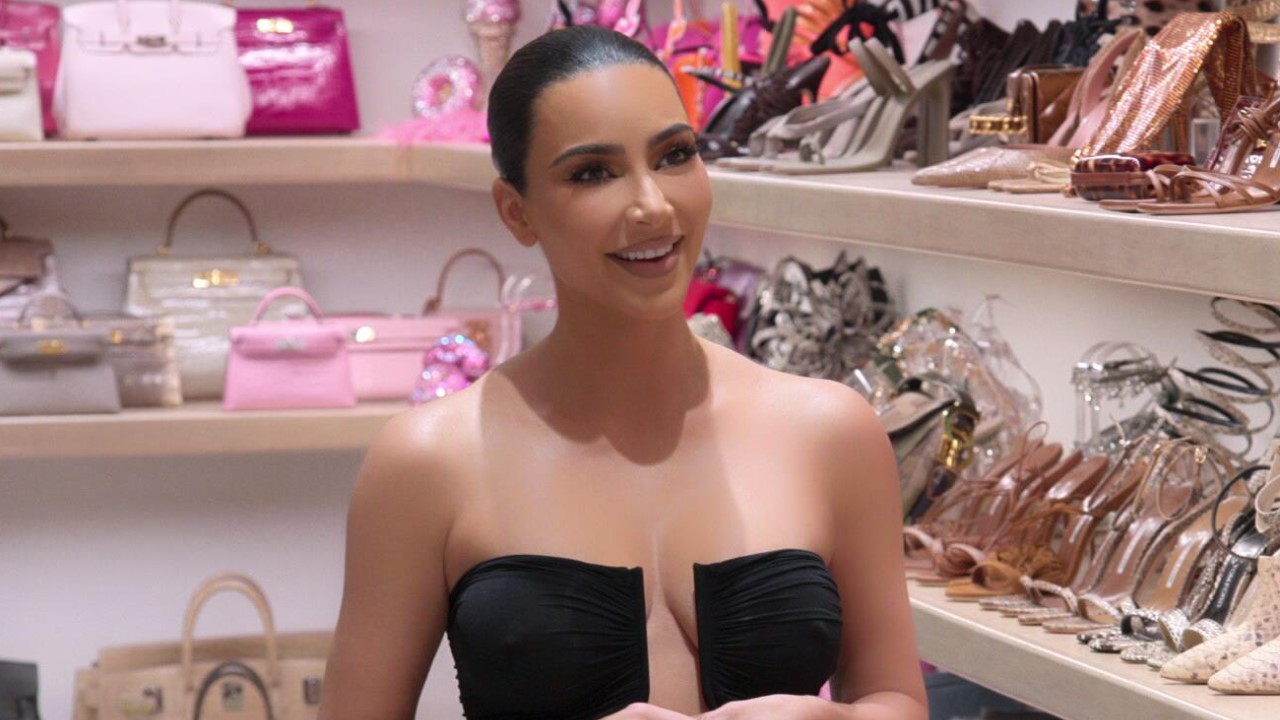 (Image credit: Hulu)
When Kim Kardashian wore Marilyn Monroe's iconic 1962 JFK b-day dress to the Met Gala earlier this year, it not-so-surprisingly caused quite the stir. On the one hand, there was some debate about whether anyone should be allowed to wear the signature gown at all, affluent reality stars included. Kardashian also made offhand comments at the event about how she had to lose 16 pounds in under three weeks to fit the piece of history, which Riverdale's Lili Reinhart later slammed as an unhealthy and dangerous message. Three months following the dress mess and weight loss controversy, the Hulu star is now showing off how jazzed she is about her new (and lower) body fat percentage.
While it isn't exactly clear if this experience stemmed from a paid promotion for the company Bodyspec (and its mobile body composition scan van that showed up at her house), but Kardashian seemingly aimed to make a point to those saying she is "unhealthy." The TV personality shared the live results of the company's testing on her body, including her BMI, on Instagram stories. And as you can see below, in just over a year, she managed to reduce her percentage in that all-important category from 25% to a jaw-dropping 18.8%.