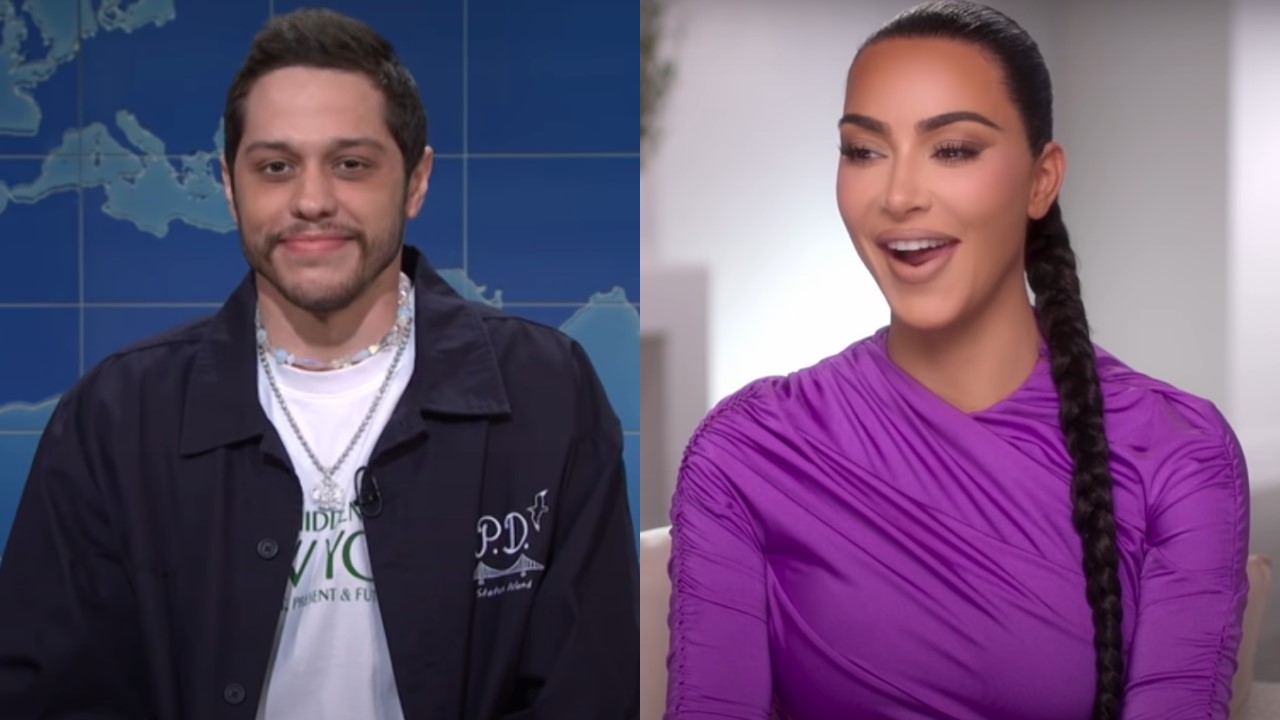 (Image credit: NBC/Hulu)
The weather is heating up and, as it continues, Hollywood's brightest stars are sure to start posting some sizzling photos. Kim Kardashian is known to post hot pics over most of the year, though, so it's no surprise that she's already posted some fresh ones from the beach. However, the still-blonde haired reality TV star included boyfriend Pete Davidson (also blonde) in this round of vacay photos. She also took a moment to point out that Davidson passed the "content taking boyfriend test."
The two, who have shared photos from vacations before, seem to be really enjoying their latest tropical getaway. Kim Kardashian shared a slew of pics from the outing to her Instagram. The images show the two blondes taking in the scenery, standing in the crystal-clear water and kayaking in it as well. Take a look at the snapshots for yourself in the post down below:
A post shared by @kimkardashian (opens in new tab)

A photo posted by o.
These are pretty on-brand vacation photos, as the Kardashians star has pretty much mastered the art of sharing pristine pics at this point. But as alluded to, it would seem that her boyfriend is starting to learn the tricks of the trade as well. In her Instagram stories, the SKIMS founder shared a clip of herself enjoying the water and, as you can see by the long shadowy reflection, it was recorded by the former SNL star. With that, she added the caption, "He passed the content taking boyfriend test." Check out a still down below and decide for yourself whether he deserves an A for effort: