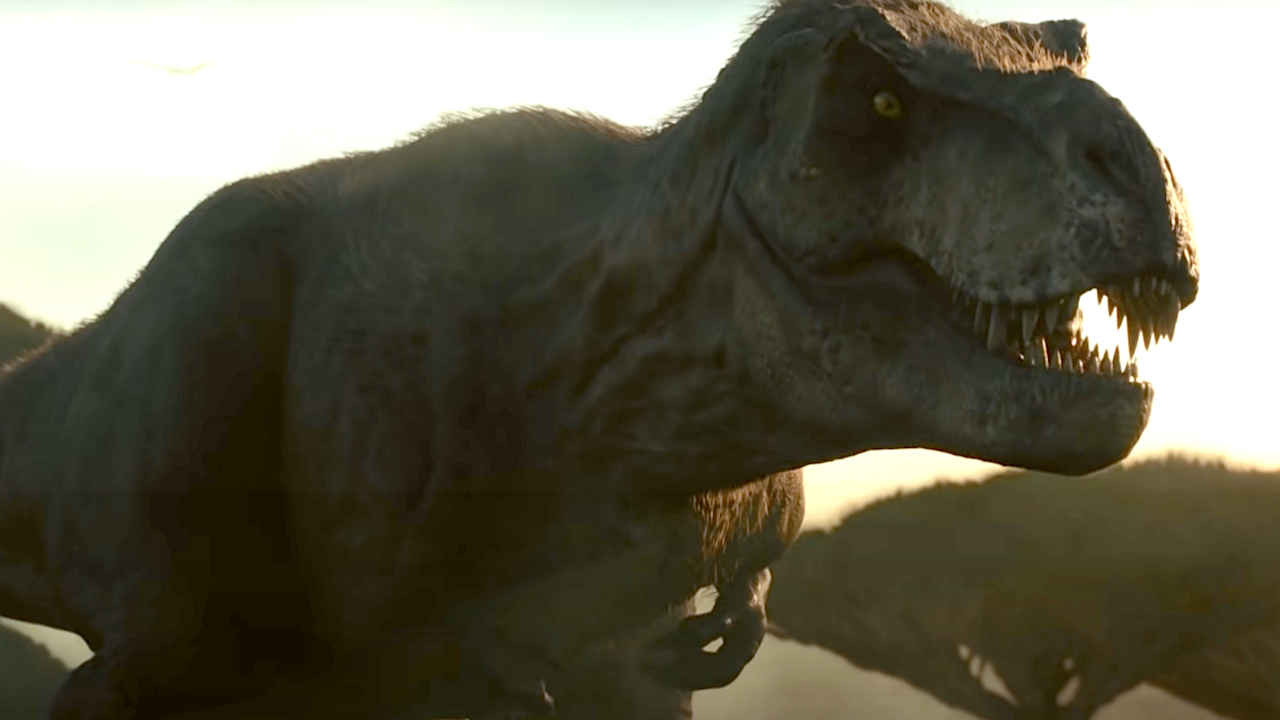 (Image credit: Universal Pictures)
The Jurassic World franchise has done a great job introducing audiences to a number of different dinosaurs. You've got your T-Rex, velociraptor and brachiosaurus, and let's not forget the terrifying hybrid dinosaur Indominus Rex. In order to close out the Jurassic World franchise, director Colin Trevorrow knew he had to go out with a bang by introducing ten new dinosaurs in Jurassic World Dominion that have never been seen before. However, there was one dinosaur in particular that was "really hard" to create.
It seems like Colin Trevorrow cannot help but find a new dinosaur for Chris Pratt to run away from, like the Atrociraptor, which is considered one of the deadliest of the 10 new dinosaurs. As for the one that was the hardest to create, Trevorrow answered that question in The Hollywood Reporter's Behind the Screen podcast.